Curriculum Vitae for Hans Vesterberg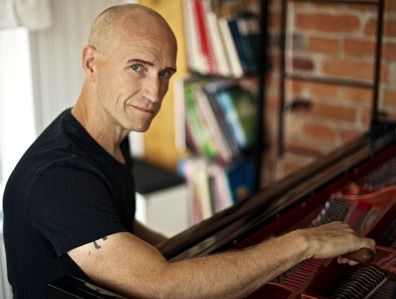 Education:
I was trained as a piano tuner between the years of 2003-2004 at the Academy of Music in Piteå, where I completed three courses in piano tuning, piano action and grand piano action. I have worked as a piano tuner since August 2004.
I was very fortunate to have a Japan trained teacher and coach for more than four years time during my apprentice period. Jan Bergman, he himself trained at the Hamamatsu piano factory by Yamaha's teacher and 'Nippon Gakko', (translation: 'Musical instruments of Japan'). Jan B. taught me everything on piano tuning, action and regulation, mostly on Yamaha pianos. We finally became piano tuner colleagues at the same School of Music for several years. Jan also trained me in installing and implementing Piano Life Saver Systems climate control for pianos and grand pianos.
As a result, I am also a certified and experienced technician at Piano Life Saver Systems
In 2005 I went for a 2-day special course focused on regulation and voicing of Steinway grand pianos. The course took place at the Opera Academy here in Stockholm. My teacher was Ulrich Gerhardt, head technician and tuner at Steinway Hall which is also the London dealer for Steinway pianos in the British Isles.
In 2006 I made a trip to Bösendorfer Klavierfabrik in Vienna, Austria, in order to learn more about the factual production of Grand pianos. I was invited to follow the making of a Bösendorfer Grand Imperial 2,90m, which was extremely interesting and important for understanding the concept of such a big instrument.
Hall of Fame – I did their concert tunings and regulations
Ronald Bräutigam, Amsterdam, Holland – daily piano workshops and concerts
Peter Jablonski, Sverige
Stefan Arnold, Wien, österrike (Diplomelev för Hans Leygraf, piano professor i Wien)
Barbara Hendricks och hennes pianist
NEO, professionell kammarmusikensemble Piteå
Bobo Stenson jazzpianist
Matti Hirvonen piano professor KMH, Stockholm
Steve Dobrogosz, jazz pianist och hans vocalist Anna Christoffersson
Stefan Gunnarsson (Så ska det låta)
Bengt Åke Lundin
Mikael Bolyos och Marie Fredriksson
And many, many more…